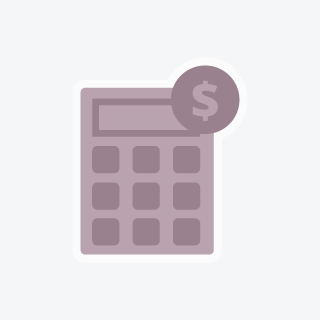 Daryl K
Part Time Legal Accountant
Bellingham, Washington
Last seen over a week ago
Pay negotiable
Accountant Job in Bellingham, Washington
Organization: TDK Law Group, PLLC
Position Title: Bookkeeper/Accountant
Hours: 9am - 1pm, Monday - Friday
Location: Bellingham, Washington
Reports to: Director of Finance
Direct Reports: None

Position Purpose & Responsibilities:

The bookkeeper at TDK Law Group is responsible to assist the finance department in the performance of daily and monthly accounting and HR functions. Primary responsibilities include but are not limited to:

> Prepare monthly/quarterly excise tax returns for multiple entities utilizing data from QuickBooks.
> Process semi-monthly payroll for employees based on a predefined schedule using QuickBooks Payroll.
> Maintain record keeping for IOLTA transactions and ensure full supporting documentation and database updates.
> Monthly reconciliation and administration of paralegal fees due.
> Calculate and prepare quarterly referral fee invoices for referral partners.
> To ensure proper accounting controls, mail vendor checks and remittance advices weekly.
> Enter new and existing employee data into QuickBooks, including benefits plans, deductions, and direct deposits.
> Monitor weekly budgets and cash flow requirements and report to Director of Finance as to any funding requirements.
> Reconcile monthly credit card statements and maintain log for analysis with QuickBooks entry of all expenditures.
> Reconcile the general account transactions and balances to the bank statements monthly.
> Assist Finance Department with monthly journal entries and reporting as requested.
> Assist Director of Finance with special projects such as client price changes, billing item changes.
> Assist Finance Department with annual audits by gathering and transmitting requested documents.

Competency/Knowledge Requirements:

> Associates degree with concentration in accounting or 4 years relevant bookkeeping and payroll
> Demonstrated ability to learn and use software applications
> Highly detailed and organized, accurate with numbers
> Minimum intermediate level Excel skills

Behavioral Attributes:

> Self-reliant and independent with an ability to work collaboratively when called upon
> Ability to take initiative in identifying, investigating and resolving problems
> Ability to meet deadlines consistently and to manage time effectively
> Motivated and energized by completing tasks
> Professional, diligent, focused and optimistic
> Good team player

Compensation:

> Starting salary/wage to be commensurate with experience and qualifications.
> Periodic performance based assessments will determine advancement potential.

You will be responsible for providing financial information by maintaining and reconciling accounts, and preparing financial reports for the law firm's managing partners. Your job duties will include:

> Maintaining financial records by analyzing balance sheets and general ledger accounts
> Reconciling general and trust bank accounts by gathering and balancing information
> Providing financial status information by preparing special reports and completing special projects
> Correcting errors by posting adjusting journal entries and adjusting entries for amortization prepaid
> Maintaining general ledger accounts by reconciling accounts receivable detail and control accounts
> Analyzing and reconciling retainage and accounts payable ledgers
> Preparing fixed asset depreciation and accruals.

You may be assigned additional job duties by the managing partners of the law firm including some office administration duties and tasks.
---
Services Needed
Corporate rescue and insolvency
Modelling and business planning
---
Find Accountant Jobs in Bellingham, Washington
More in Bellingham, Washington