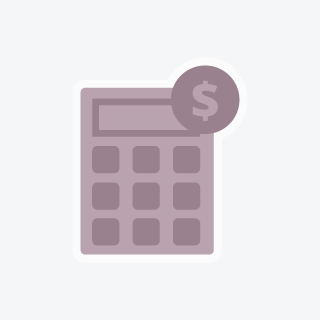 Richard H
Military Morehouse HR accounting and book keeping college grad
Atlanta, Georgia
Pay negotiable
Want to connect with Richard?
Accountant in Atlanta, Georgia
Richard M. Hawkins

1182 Windsor St  Atlanta, GA --... 

Summary of Qualifications:
Strong academic background in International Relations, Business Administration, and Human Resources Management with excellent work experience in fraud prevention and financial auditing; Consistently recognized for problem-solving skills used to rapidly and cost-effectively resolve challenging corporate matters; Quick learner and master of new technology; Equally successful in both team and self-directed settings; Proficient in a range of computer systems, software, and research methodologies; and nominated lead on group projects

Professional Education:
Georgia State University, Atlanta, Georgia
MBA, 2013
Relevant Coursework: Management Communication, Organizational Business, Managerial Marketing, Financial and Managerial Accounting & Analysis, Legal Environment, Training & Development, Compensation & Benefits, Strategies in Human Resource Management
Golden Key International Honour Society

Morehouse College, Atlanta, Georgia
BA – International Relations, 2011
Bonner Scholor
ROTC

Professional Experience:
United States Army, Atlanta, Georgia, December 2007- Present
Flight Medic
Transports and transfers patients and/or soldiers by aircraft and assesses the extent of an illness or injury to establish and prioritize medical procedures to follow
Provide advanced life support care to patients who are ill and/or injured from the initial contact until patient care is relinquished to an accepting medical facility; maintaining thorough patient care documentation
Rely on experience and judgment to plan and accomplish goals often in the line of fire
Knowledgeable in aircraft safety, operations, and transport physiology
Maintains documentation of required licensure, certifications, continuing education, aviation and safety training, OSHA and HIPAA training, clinical rotations, and advanced procedures
Develop competency in knowledge and psychomotor skills by participating in ongoing laboratory and clinical experiences
Act as a preceptor and/or participates in orientation of new employees and students as assigned

Atlanta Police Security Division, Atlanta, Georgia, August 2014 – Present
Security Guard
Prevent losses and damage by reporting irregularities; informing violators of policy and procedures; restraining trespassers
Complete reports by recording observations, information, occurrences, and surveillance activities; interviewing witnesses; obtaining signatures
Maintains organization's stability and reputation by complying with legal requirements
Ensures operation of equipment by completing preventive maintenance requirements; following manufacturer's instructions; troubleshooting malfunctions; calling for repairs; evaluating new equipment and techniques
Safely secure environment for customers and employees by patrolling and monitoring premises and personnel patrolling property; monitoring surveillance equipment; inspecting buildings, equipment, and access points; permitting entry
Contributes to team effort by accomplishing related results as needed


Georgia State University, Atlanta, Georgia, February 2013 - June 2015
Admissions Counselor/ Admin Support
Represented the University both on- and off-campus to a prospective students, parents, secondary school counselors and other individuals or organizations involved in the college selection process
Planned and implemented recruitment activities for assigned high schools and territories, including travel to distant sites in the state of Georgia and nationally
Counseled prospective applicants on the admissions process and opportunities at the University
Reviewed and scored application essays and other materials submitted by applicants for the purposes of making admission decisions
Coordinated and contributed to the success of various student visit programs designed to recruit targeted prospective applicants to the University through close relations with offices and departments across the campus
Managed ongoing strategic communications with high school and independent counselors, utilizing email, print, and other media

Bank of America, Atlanta, Georgia, August 2009 – December 2013
Fraud Prevention – Mortgage Division
Researched and analyzed account activity to assess the level of risk and made decisions which directly impact the customer experience and risk to Bank of America
Identified areas that needed increased security procedures or software to protect customer accounts
Well-versed in commonly-used concepts, practices, and procedures within the mortgage industry
Completed inbound and outbound calls and took appropriate action based on transaction characteristics, varying in complexity
Performed back office functions related to research and resolution of fraudulent activity and service support
Recognized for following established procedures and guidelines to assist in the research of accounts utilizing multiple systems and tools

Technical Experience:
Research: Internet, Galileo, PsycINFO, Fidelity Lending Portal/ MSP, E-Oscar, VendorScape, PACER, NETR Online, Loan Image Viewer, DTS, LPS Desktop, ProQuest, Lenstar, Web Direct, and JSTOR
Software Proficiency: Microsoft Office Suite; Word, Excel, Outlook, Access, and PowerPoint. Quickbooks, Adobe Photoshop, Avaya, and various office suite and internet applications including Internet Explorer, Safari, Google Chrome, and Firefox
Operating Systems: MS Windows 9X/NT/2000/XP/2K3/Vista/7/8, Mac OS, and AS400
Special Skills: Typing 70 WPM and 10-Key 7500 KPH

Volunteer Experience

Jumpstart
August 2008-present
Responsibilities:
Evaluated classroom ages 3-5


Library Admin Assistant May 2003 - Present
Responsibilities:
Paperwork and financial budget analyst





References and Supporting Documentation Furnished upon Request
---
Services
Modelling and business planning
---
Similar Profiles Nearby
Near Atlanta, Georgia

Nedra T
Affordable Accounting Tutor

Darya S
Experienced QuickBooks bookkeeper

Titi A
An accountant with over 15 years upstream experience both in the USA & two International countries. I am highly flexible.

Jorge V
Doesn't hurt to ask when you're in need of something

Tonia C
First All National Virtual Tax/ Accounting firm. Cybersecurity All remote access. Faith Based Principles
Find Accountants in Atlanta, Georgia
Want to connect with Richard?
Similar Profiles Nearby
Near Atlanta, Georgia

Nedra T
Affordable Accounting Tutor

Darya S
Experienced QuickBooks bookkeeper

Titi A
An accountant with over 15 years upstream experience both in the USA & two International countries. I am highly flexible.

Jorge V
Doesn't hurt to ask when you're in need of something

Tonia C
First All National Virtual Tax/ Accounting firm. Cybersecurity All remote access. Faith Based Principles