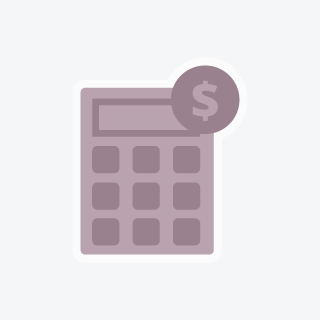 Michael T
Accountant with an AMAZING PERSONALITY? Work PT with us. $900 weekly!"
Accountant Job in Waldorf, Maryland
Please read entire ad before applying. This is not an accounting/finance position. Though, I like bringing on people with that background because you do need to be able to speak intelligently through financial information. My agency manager is a former accountant who previously worked for an accounting firm. He used to audit multiple departments of the federal government. It was a "good job". Yet he wasn't satisfied. He felt like he wanted more money, and that he could be making more of a difference. He has worked for his current company for the past 7 years. 1st year he worked part time (10-15 hours) and made $44k. He then went full time his second year (30 hours) and made $126K. He continued to scale up to $245k in his fifth year, and he maintained it since. (And yes he has the tax statements to prove it. . .lol). Now he needs to find others that he can train to do exactly what he did. In his line of work, the only way for him to have a bigger agency, is to teach and train other leaders to accomplish what he has and more. He is a very real person. He has a small branch in the 757 area that he is looking to expand. He is looking to train a few more to do what he does, so he can focus on building in the Midwest and West Coast, while his local agents handle the local demand. Are you willing to do the work to have this income? Are you teachable with a strong work ethic? Position: Mortgage Protection Sales and Retirement Analysis We have a serious demand nationwide. We have several billion dollar insurance companies such as Mutual of Omaha and Transamerica that constantly solicit our services to help them, help others, because we are #1 in the industry. We are not looking for business. We have a demand that far outweighs our workforce. We just need sharp people with strong with ethics to train. Because of his background in accounting/finance, he found that those with experience in that industry transfer over into this position very well. He is looking for one person that wants to have a lifestyle! Wants to have fun again! Wants to be proud of themselves! Wants to be a part of something that is bigger than themselves! Wants to WIN! If you are a true WINNER/LEADER, send your resume (preferred) or call the Hiring Manager with your background for an interview! If you are chosen he will personally mentor you to the same success!
Training
You have been trained as:
Certified financial planner
Certified financial manager
Share This Profile
Find Accountant Jobs in Waldorf, Maryland
More jobs in Waldorf, Maryland
Similar Profiles Nearby
Near Waldorf, Maryland