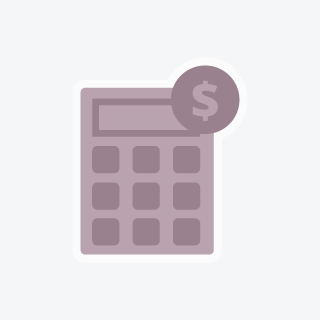 Shamim I
Are you looking for a honest and reliable Accountant who can manage your Tax, Bookkeeping &Payroll record?
Accountant in Falls Church, Virginia
Shamim Iqbal is an Enrolled Agent and admitted to practice before IRS. He holds a BS in accounting from State University of New York and a MS in accounting with concentration in taxation from Strayer University. Company Profile; HBC Tax & Accounting, Inc. was created as a way to help tax filers file returns correctly, maximize their returns or minimize their liabilities according to applicable IRS tax code and most cost-efficient solution to filing taxes. Address: 1073 W. Broad St, #210, Falls Church, VA 22046 www.....com
Recommendations
Shawn Kaplan
I recommend Shamim I as a accountant
Nino Patrick
I recommend Shamim I as a accountant
Francis Chua
Mr. Iqbal has been my #1 guy in my past 10 years of accounting, tax, business related tax fillings and resolutions. He has the integrity, in-depth knowledge and safety in all my transactions. I highly 100% recommend Shamim Iqbal for all your tax and accounting work. God Bless...
Tino Thakral
Shamim was fantastic. Taxes were done well and in a timely manner. He was very patient and took the time to fully understand my personal situation at the first meeting. A week later we were done and I went in to see the results. Excellent work. Thanks.
Brooke Deverex
I recommend Shamim I as a accountant
Van Garrett
Shamim has processed my past three years of returns. He is affordable, knowledgable, and fast. He was able to handle my mix of investments in real estate, stocks, and contracting and made recommendations on saving money through an LLC. I recommend Shamim to all my friends and associates looking for tax advice.
Share This Profile
Find Accountant in Falls Church, Virginia
More in Falls Church, Virginia