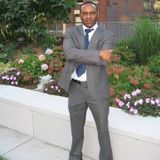 Wayne S
Main focus: Tax, Retirement & Estate Planning Solutions
Accountant in Queens, New York
W SCULLY, CPA, PC Motto: "Service, Quality, Integrity" www.....com W Scully, CPA, PC will help you save on taxes & build a financial future for you and your family. Perform work quickly and at reasonable prices; rush service available! Solutions Provided: Getting your taxes done by a professional like me is important but the real key to saving on taxes is implementing a robust tax plan; one that minimizes your liability by thousands of dollars over several years With more people living longer, there is a need to have income that lasts forever: I advise clients on tax-advantaged strategies to put money away for retirement so they can live worry-free Everyone needs an *estate plan and, no, you dont have to be uber-wealthy: my team helps create an effective plan that protects your legacy from creditors, minimizes estate taxes, court fees and ensures your beneficiaries are taken care of Key Offerings: Tax planning: the most effective way to truly save on taxes--bar none Longevity planning: a responsible way to secure and leverage your assets so you never outlive your income *Estate planning strategies: leave a legacy for your family, friend, favorite charity or pet General accounting: take away your stress and saves you time For help, call 718-938-... or email:
[email protected]
or
[email protected]
! *Not an Attorney
Training
I have been trained as:
Certified internal auditor
Recommendations
Robert Tucker
I recommend Wayne S as a accountant
Gwen Schultz-vega
I recommend Wayne S as a accountant
Lynda Lindoume
Wayne has prepared my tax returns for years. He is a dedicated accountant who offers excellent financial planning advice and tax preparation sevices. He's thorough and hard-working and you'll be happy with his work.
Gwen Shultz-vega
I recommend Wayne S as a accountant
Anthony Kearney
I recommend Wayne S as a accountant
Share This Profile
Find Accountant in Queens, New York