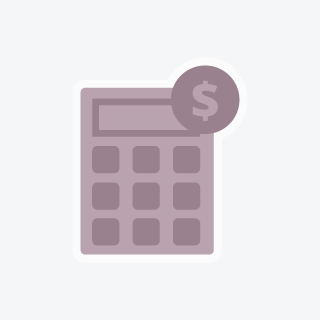 Christy A
Accounting Director
Belleville, Illinois
Last seen over a week ago
Pay negotiable
Want to connect with Christy?
Accountant in Belleville, Illinois
Christy D. Anderson

OBJECTIVE:

An opportunity to use skills in organization with good community standing and future.

COMPUTER SKILLS:

Keyboarding at 65 words per minute, proficient and certifies expert in Windows, Mac, Word, Excel, Access.. Worked with almost all softwares, AS-400, Waste-Books, Fuel Smart, Pinnacle bases,, Frazier Auto, Skywerks and Quick books.

EXPERIENCE:


Accounting Manager:
Norris Auto Sales & Service - Oklahoma City, OK -September 2011 to June 2014
Duties included: Accounts Payable, General Ledger Account Reconciliations, Bank Reconciliation, Credit Card Accounts Reconciliation, Monthly Financial Statement in Corporate Reporting Format, Manage Cash Flow, Payroll reporting and accruals, prepare and taxes, directly supervise all office down deals and book when funded, directly managed the buy-here-pay-here company, prepare tax returns, set up new corporations, HR and all financial reports. Very knowledgeable in all state title work as well Tribe Titles and Title 42. Confirmed and approved all trade values, completely worked with all the floor plan companies and set and established all new lending establishments. Applied for all sales staffs licenses, all aspects of Human Resources as well as kept all four dealerships incompliance.

CEO/Office Manager:
MJ Software - Oklahoma City, OK -October 2008 to September 2011
Duties included: Accounts Payable, General Ledger Account Reconciliations, Bank Reconciliation, Credit Card Accounts Reconciliation, Monthly Financial Statement in Corporate Reporting Format, Manage Cash Flow, and Payroll reporting and accruals. Work with independent auditors for annual audit. Very detail oriented and have strong organizational and problem solving skills, great attention to detail, provide a high energy level and commitment. Read, prepare and explain all financial reports with confidence and precision. Also manage a restaurant in Santa Monica, all aspects from posting positions, complete payroll, creating employee manuals and report financials to investors.





Lead Fuel Payable Specialist:
Love's Travel Stops - Oklahoma City, OK -October 2006 to October 2008
Duties included: train all new employees, research and pay freight/supplier invoices, correct tax liabilities, assist in daily/month to date and gross/net margins for 235 stores, create and update spreadsheets, heavy accounts payable, constant contact with stores and customers, responsible for credits and re-bills, maintaining fuel inventory, researching and correcting 235 stores profit and losses on a monthly basis, stores as well as various tasks on a daily basis.

Assistant Director of Financial Aid:
Frank Phillips College - Borger, TX- April 2005 to September 2005
Duties included: processed all paperwork to insure payment of student loans and federal pell grants, assisted with incoming phone calls as well as students, entered and processed all private scholarships, signed off on student loan checks and grant checks, created and maintained reports accordingly, and anything else needed.

Chief of Security Clerk:
Lea County Correctional Facility - Hobbs, NM- April 2002 to November 2002
Duties included: processed the paperwork for the security staff (promotions, shakedown logs, building schedules, turn-out rosters, maintained all shift changes/time off requests, and housing logs); composed minutes from meetings; process transport orders for incoming/outgoing inmates, completed inmate summary sheets and created escape flyers.

Associate:
Omni Financial - Longmont, CO- August 2000 to June 2001
Duties included: Reviewed clients' files and prepared the most viable resolution for both the tax payer and appropriate taxing authority via an Offer in Compromise, Pay Plan, or Hardship Case. Prevented or stopped any enforced collection activity including bank levies or seizures. This required direct contact with the taxing authorities on a daily basis. Managed one paralegal and one Administrative Assistant. Also served as the Vice president of the Charity Committee.

Administrative Assistant:
ST Microelectronics, Inc. - Longmont, CO- November 1999 to August 2000
Duties included: Maintained all accounts payable/receivable; ordered office supplies for the sales department; handled all mailing needs; prepared and faxed all time sheets; maintained phone list for entire site, plus two sites in California; compiling weekly reports from twenty-two different sites. I served as President on Environmental Committee.

DNA Clerk:
American Quarter Horse Association - Amarillo, TX- February 1998 to November 1999
Duties included: entering the results of the DNA test to verify parentage of the foals; upon receipt of the information the paperwork was forwarded to Registration to register the foal or foal was retested; verified an authorized signature; occasionally assisted the Registration Department by marking an outline of the white marking on the back of the certificates.

---
Services
---
Find Accountants in Belleville, Illinois
More in Belleville, Illinois
Want to connect with Christy?